PRAC Silver Buckle Series #1
2021
Sunday 23rd May 2021
8:30am start
Foxwood Farm Equestrian Centre
56 Brook Road Wattle Grove WA 6107
PERTH REGIONAL APPALOOSA CLUB
SILVER BUCKLE SERIES 2021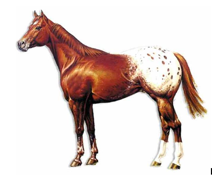 Sunday 23rd May 8:30am-3pm
Halter & Showmanship
Sunday 20th June 8:30am-3pm
English & Hunter In Hand
Sunday 25th July 8:30am-3pm
Western Pleasure & Horsemanship
BOOKINGS AND PAYMENT MUST BE MADE PRIOR TO ATTENDING THE EVENTS
$80.00 PER DAY including ground fee and light lunch
**For bookings of day yards please contact Roxanne directly on
0438 100 365 to pre book**
OUR MOST IMPROVED ATTENDEE WILL BE AWARDED THE SILVER BUCKLE
TO BE ELIGIBLE YOU MUST
ATTEND ALL 3 CLINICS
SHOW A WILLINGNESS TO LEARN
APPLY THE TECNIQUES ACQUIRED DURING THE SERIES & DEMONSTRATE GOOD SPORTSMANSHIP
PRAC SILVER BUCKLE SERIES 2021 ENTRY FORM
I wish to attend the Clinic/s in conjunction with the Silver Buckle series on
Sunday 23rd May $80.00
Sunday 20th June $80.00
Sunday 25th July $80.00
Total Amount Paid $______________
| | |
| --- | --- |
| Riders Full Name | |
| Riders Age (If youth) | |
| Address | |
| Mobile Number | |
| Horses Name | |
A COPY OF PAYMENT RECEIPT MUST BE ACCOMPANIED WITH YOUR ENTIRES NO REFUNDS AVAILABLE, IF ENTRIES ARE NOT SENT AND PAID FOR BY 8TH MAY PARTICIPATION MAY NOT BE GARUNTEED.
If you are unable to attend, please advised Lana so we can find a replacement off the waitlist
YOU WILL NOT BE ABLE TO PATRICIPATE IF YOU DO NOT WEAR A SAFETLY APPORVED HELMET PLEASE DO NOT FORGET
Entries must be sent to Lanadent@westnet.com.au
BSB: 036-079
ACC: 11 77731
Please include your first and last name as a payment reference.
INDEMNITY, RELEASE & WAIVER OF LIABILITY
I understand, acknowledge and accept that my attendance at these grounds and in the precincts of this show is undertaken on the following basis:
I understand and acknowledge that all aspects of handling, working with and in the vicinity of riding horses/hand held horses is a dangerous activity and that horses can act in a sudden and unpredictable (changeable) way at any time.
I understand and acknowledge that serious injury or death may result from all activities involving horses.
I agree that I compete and/or attend any show conducted or authorized by the Australian Appaloosa Association Ltd (AAA) or Perth Regional Appaloosa
Club inc (PRAC) at my own risk and that I save harmless the AAA & PRAC and/or any show management appointed or authorized by the AAA & PRAC and I shall not pursue the AAA & PRAC and hold them liable for any personal injury, death, loss or damage occasioned to me or my children, employees, strappers or assistants or any person attending the show on my behalf or at my bequest or for any loss or damage occasioned to any of my possessions or horses whether such liability arises out of any express of implied term of law whether at common law or by statute, or through negligence of any member of the AAA and PRAC and/or any show management appointed or authorized by the AAA and PRAC arising in any manner whatsoever and I fully indemnify and save harmless the AAA and PRAC and/or any show management appointed or authorized by the AAA & PRAC against such claim whatsoever such may arise.
My attendance and/or participation in this show is acknowledgement of my acceptance of its terms as a condition precedent to my competing at this show and I acknowledge that such may be the pleaded by the Australian Appaloosa Association Ltd & Perth Regional Appaloosa Club Inc. and/or any show management appointed or authorized by the AAA & PRAC as a bar to any claim made or action taken by me.
PLEASE BE AWARE THAT A LOCK DOWN AS A RESULT OF AN EI OUTBREAK IS NOT A MATTER WHICH IS COVERED BY PUBLIC LIABILITY INSURANCE AND ANY SUCH COST WILL BE BORNE BY THE COMPETITORS.
"As a competitor I am solely responsible for the care and welfare of all horses nominated and/or registered and/or leased to/by me at this event and attend such event in the full knowledge that a lockdown as a result of Equine Influenza is possible while attending/competing at the event. If such lockdown occurs I am solely financially responsible for all costs incurred by me and/or the horses during and course of such lockdown and I have ensured that appropriate measures are in place to accommodate myself and my horses in this event. I save and hold the organizing club and the AAA fully exempt from all claims, howsoever arising as a result of the lockdown. I further acknowledge and understand that the insurance provided by the AAA to the affiliate organizing club does not cover the financial losses that may be incurred by me in the event of a lockdown and that no claim for such will be made.
Signed…………………………………………………………………………
This form only needs to be signed once for the show season…
Competitor's/participants at any event run by Perth Regional Appaloosa Club have a responsibility to ensure the welfare of their horses and at all times to treat their horses humanely and with dignity, respect and compassion. Competitors/participants are to conduct themselves in a professional manner and act with integrity in all dealings with the Affiliate and other competitors. To uphold the rules and regulations of Perth Regional Appaloosa Club and the AQHA at all times. Competitors/participants are to demonstrate good sportsmanship at all times, showing respect for your fellow competitors and officials, following the rules and to treat people the way you yourself wish to be treated.